Yes, I know. We´re basically halfway through February, and I´m just posting my book picks of the month; but since today is Valentine´s, I figured it was a good day as any to post the books that I intended to read this month.
Last month, ´cause I knew I wouldn´t have that much time, I planned on reading only 3 books -I think-, but in the end, even that turned out to be too many, since Middlemarch turned out to be a way more difficult read than expected.
Anyway, this month, I´m back to making things difficult for myself, since I have 4 books listed, and I´m still reading the first one -there are so many things to do!-, so… let´s see how things turn around this month.
Here are my Valentine´s Day book picks:
The Last Valentine
It´s been a really long time since I last wrote an @Booktasters review, but I have been wanting to read a book from the authors they are promoting for the longest time.
I just needed a book that fitted with my theme of the month, and luckily there was The Last Valentine. The author is Felix Alexander, a Mexican and Puerto Rican descendant writer who I think does a magnificent work here, portraying the life and Political situation of Puerto Rico, back in the days after it´s Independence and other historical moments.
Through his writing, I have been feeling like I´m really getting to know Puerto Rico, and though I haven´t finished the book yet, I think it really does feel as if there´s the soul of a poet imprinted on it, so… yeah, I´m very happy with my pick and that I got the opportunity to read the book.
I can´t really wait to write my full review later this week.
Since You´ve Been Gone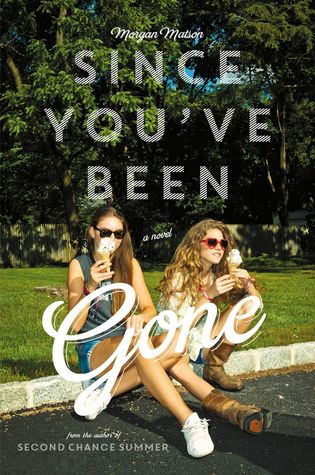 It mustn´t come as a surprise that I generally enjoy reading contemporary/romance/young adult book; and since Valentine´s Day is not just about romantic love, I thought it was a good idea to read a book in which friendship plays and important part, so… Since You´ve Been Gone by Morgan Matson was.
Then again…, having read the summary description of the book, maybe it isn´t really that much about friendship and it´s, in fact more about love and getting to live your life to the fullest, anyhow, it really seems like a light and fun read, so… I´m hoping it doesn´t take me that long to read it.
La Gente Que Viene y ¡Bah!
As I have mentioned before, one of my unspoken New Years Resolutions, is to read more books from Spanish authors in my language, and while last month I wasn´t able to read my Spanish pick; this month I´m determined to read the book at all costs.
This book, in particular, picked my interest because apparently, it talks about the people that come and go from your life, the ones that stay and how things are not always as bad as they may seem, ´cause in the end there´s something good waiting around the corner as long as you are open to them and don´t close yourself to new opportunities, so… maybe it was a better pick for the New Years book list, but… we're here so.
Red Queen
As I have mentioned before, I´m part of a book club community named The Polished Bookworms. Every month we read a book -I´m still working on January´s book picked review- and do some manicure inspired by it -nail art-.
Last year, I wasn´t really a good member ´cause I only read like 2 or 3 of the books picked -I wasn´t really that fond of the choices-, but this year I decided to read as many of the books picked as possible, so even if I´m not that excited or interested at all in this book, which has been described to me as The Selection meets The Hunger Games -not really a fan of either of the two-; I´ll do my best and try to read it -keyword try-, so yeah.. I think that if I don´t manage to read all of my book picks for February, this is the one that will get thrown off the list.
Anyhow…, this is my Valentine´s Book List, but what about you? Are you reading something romantic? Which would be your picks for this month?